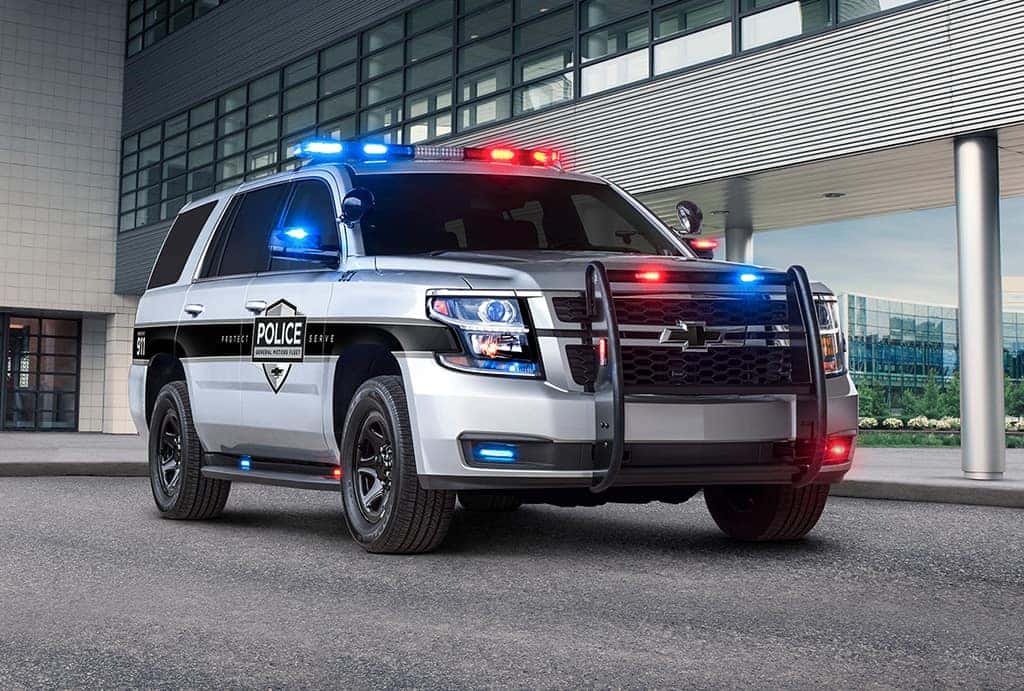 Chevrolet has been customizing Tahoes for law enforcement since the inception of its Pursuit-Rated Package in 1997. Three years later in 2000, GM formed its very own Law Enforcement Product Council devoted to innovating the Tahoe specifically for service members.
Fast forward to today, the all-new Chevy Tahoe is locked and loaded with two law enforcement packages:
Police Pursuit Vehicle – a comfortable patrol vehicle that's fine-tuned for high-speed dynamics when needed
Special Service Vehicle – an off-road menace with the power to haul special equipment
These two offerings are thought to be the best versions of a Tahoe to date.
Let's See Why
Backed by a 5.3-liter V-8 engine and a 10-speed automatic transmission, the new Tahoe is a monster. The PPV trim gets its high-performance rocker inspiration from the Chevrolet Camaro ZL1 LT4 to improve airflow. Better ventilation translates to masterful lateral movement, and unique heavy-duty coolant systems keep the engine running in tip-top shape.
An engine that performs like the PPV's needs equally impressive stopping power. That's why Chevrolet teamed up with Bridgestone to engineer the Firestone Firehawk Pursuit tires. These bad boys shaved off 11 feet from the previous year's stopping power in Chevrolet's 62 to 0 mph test.
Pair the Firestone FireHawk Pursuit tires with heavy-duty, six-piston Brembo brakes with monoblock calipers and the Tahoe PPV is ready to stop on a dime.
To further optimize aerodynamics and stability for high-speed scenarios, the PPV rides lower than the retail Tahoe. It's also equipped with a heavy-duty limited-slip rear differential, and sits on a suspension tuned with monotube dampers, coil springs, and stabilizer bars to reduce body roll when performing police-like maneuvers.
Add it all up with Chevrolet's available driver safety suite and officers can get behind the Tahoe PPV's wheel with confidence in any situation.
More Than Muscle
The Tahoe PPV and SSV offer more than just raw performance. There's also thoughtful innovation.
Its electrical structure was designed to streamline installing third-party equipment. Aftermarket tech is a must in law enforcement, and Chevrolet made it easy to soup up the Tahoe's steering wheel-mounted controls.
Instead of the retail Tahoe's heated steering wheel or radio controls, the PPV and SSV can be altered for tasks like turning on lights and sirens.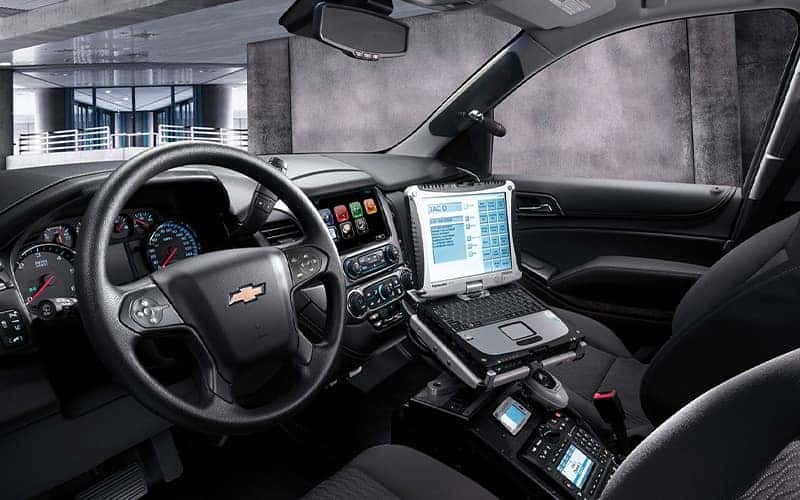 And to power all the extra tech, a high-output alternator (47% more powerful than the 2020 model) works alongside a 760-amp auxiliary battery to reduce engine wear.
Over 20 years of dedication to a unique Chevy Tahoe variation has produced quite a vehicle. One that shares many similarities with the Tahoe Z71 trim level, which you can find here at Garber Auto. Visit us online or stop by for a test drive.
Make sure to follow our Instagram and Facebook page for more on the Tahoe, Chevrolet, and all things Garber!
Sources:
https://media.chevrolet.com/media/us/en/chevrolet/suburban-tahoe.detail.html/content/Pages/news/us/en/2020/may/0512-tahoe.html