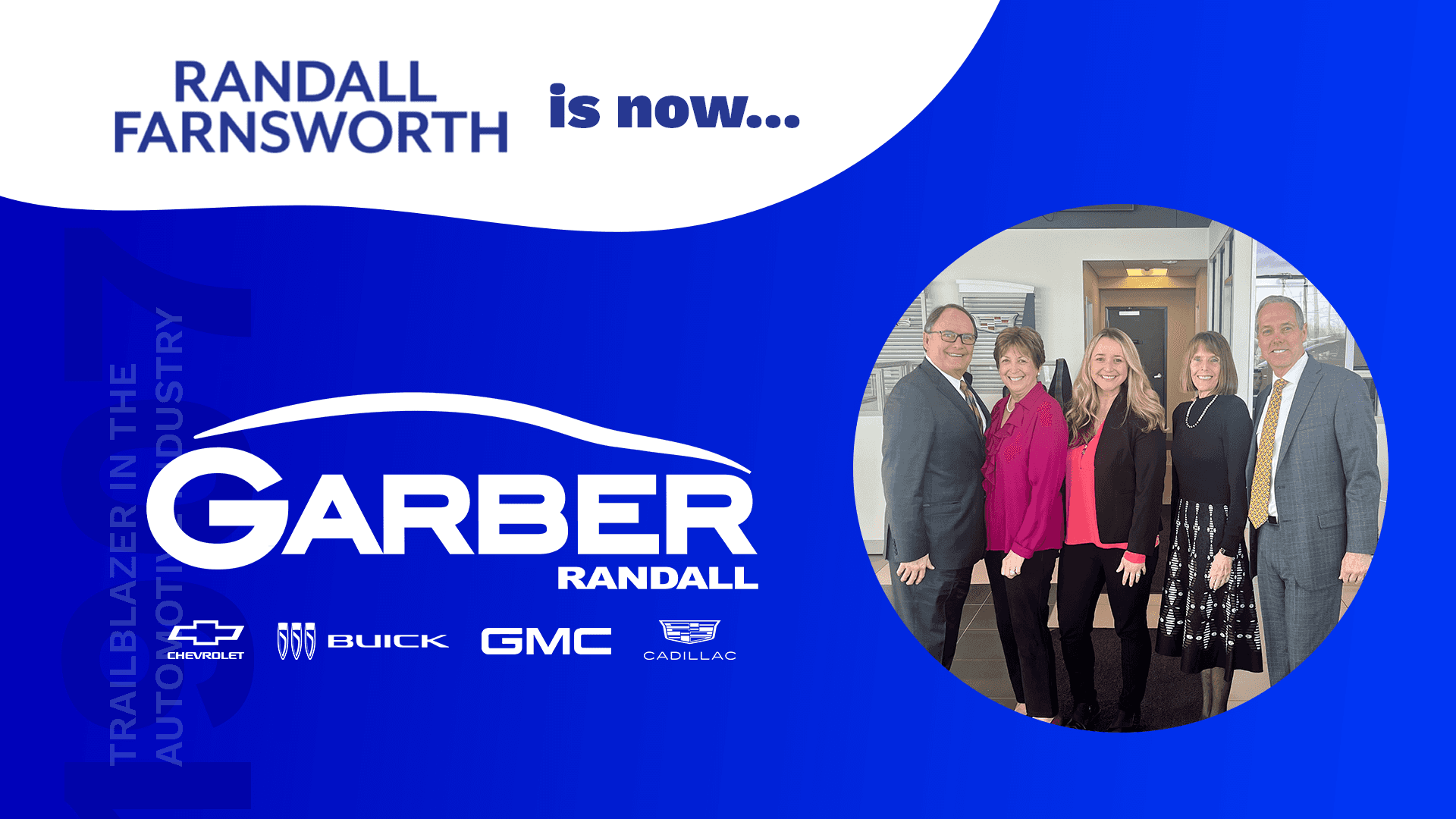 FOR IMMEDIATE RELEASE
Farnsworth Chevrolet and Randall Buick GMC Cadillac are Now Part of the Garber Automotive Group
February 27, 2023
 Saginaw, MI – The Garber Automotive Group announced today the acquisition of Farnsworth Chevrolet, Randall Buick GMC Cadillac and RF Collision in Canandaigua, New York. Effective Monday, February 27th, they are now Garber Randall Chevrolet, Garber Randall Buick GMC and Garber Randall Cadillac. This will be the 23rd and 24th franchised new-car dealership to join the Garber family and will collectively be branded as Garber Randall. This purchase adds a 13th and 14th General Motors dealership to Garber's portfolio and are the seventh and eighth Garber dealerships in New York.
"This is an exciting opportunity to partner with the Farnsworth family," said Richard J. Garber, President of Garber Management Group. "Our commitment to the staff, customers, and community are perfectly aligned. We look forward to working with Randy and Alexandra to continue to serve the Canandaigua community for many years to come."
"Joining the Garber Automotive Group was a natural fit for us given the Garber family's history, longevity, and reputation as a family-owned business," said Randy Farnsworth, owner of Farnsworth Chevrolet and Randall Buick GMC Cadillac. "They will provide resources and opportunities that will benefit our associates and exceed the expectations of our sales and service customers in Canandaigua, Rochester, the Finger Lakes, and beyond. We could not be more excited about our organization's future."
The Randall Farnsworth Auto Group is a family-owned business that has served the Canandaigua community since 1917. Randy Farnsworth will be staying on as Executive Manager of Garber Randall Chevrolet, while Alexandra Farnsworth will be the Executive Manager of Garber Randall Buick GMC and Garber Randall Cadillac.
Garber Automotive Group has been family owned and operated since 1907 and is based out of Saginaw, Michigan. Garber Management Group is the umbrella organization for 24 new-car dealerships that represent 17 franchises across six states.
Garber Randall Chevrolet will continue to serve the Canandaigua community at 2350 Rochester Rd. and Garber Randall Buick GMC and Garber Randall Cadillac will continue to operate at 5375 Thomas Road.