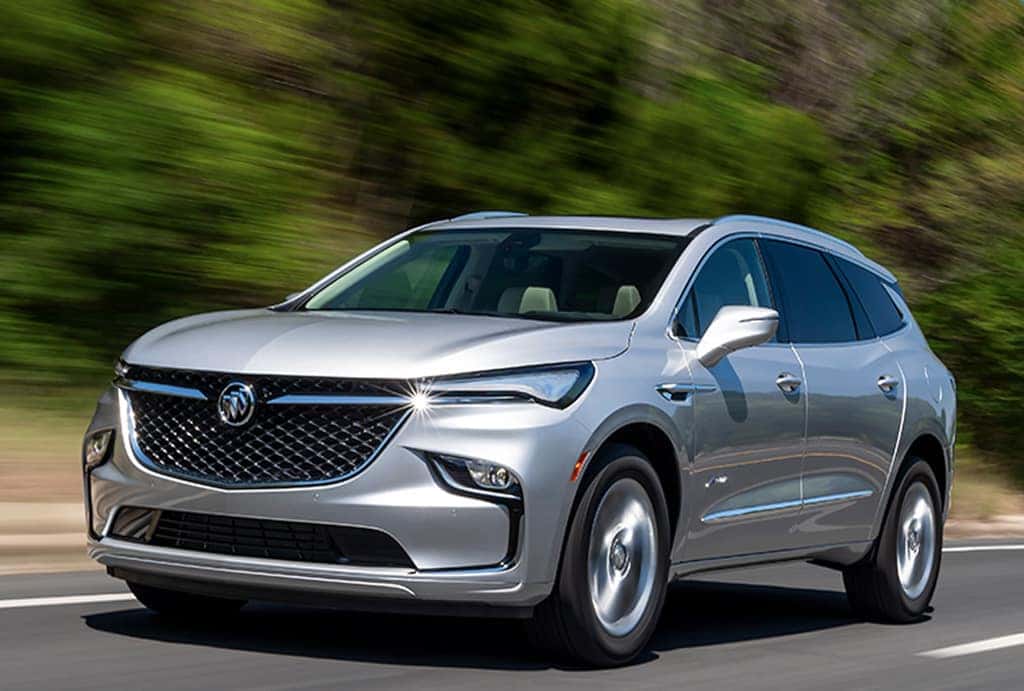 We love a good refresh! From small tweaks to complete overhauls, nothing is more exciting than new. 
The 2022 Buick Enclave's updates slot into the former category with just an exterior facelift. Look at us saying 'just' like it's not a big deal. It's a huge deal! 
Come On, Look at It
Its new grille is wider and dips lower down the front fascia, almost into the bumper. Its metallic weavings open up, giving the Enclave a sportier attitude. Slivers of chrome swoop out on either side of the triple shield emblem and travel under the all-new running lights. A great detail that incorporates the grille into the front end and the three-row SUV's overall profile. 
What was That About the Lights? 
Don't worry, we weren't going to skip over them like that. 
The daytime running lights are slim and slot seamlessly in between the hood and the grille. As the body widens out, they move with it, bulbing as they make their way around.
And their sleek shape is only the half of it. On the Avenir trim level, the running lights come body colored, taking a page from Hyundai's playbook by making them blend in with the rest of the vehicle when they're not in use.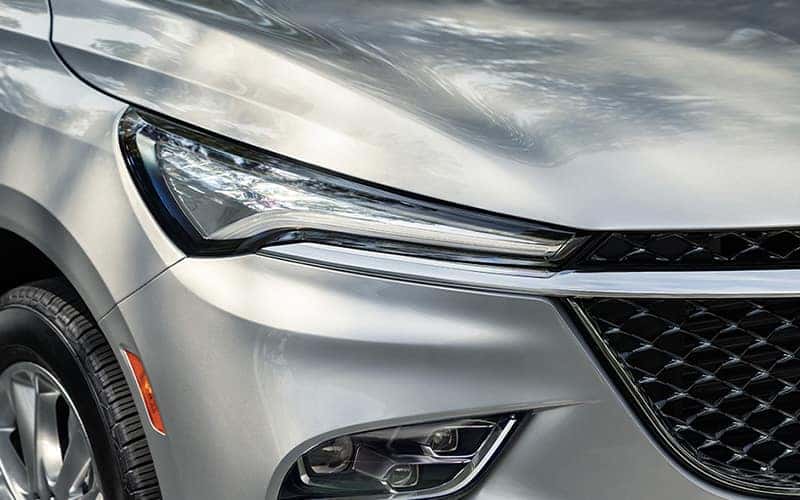 Now the Headlights, Please
We touched on the widened grille openings giving the Enclave a brawnier look. Well, the lowered headlights really top it off. Their c-shaped openings are worked into the air intake and bumper for a squared off, borderline burly finish.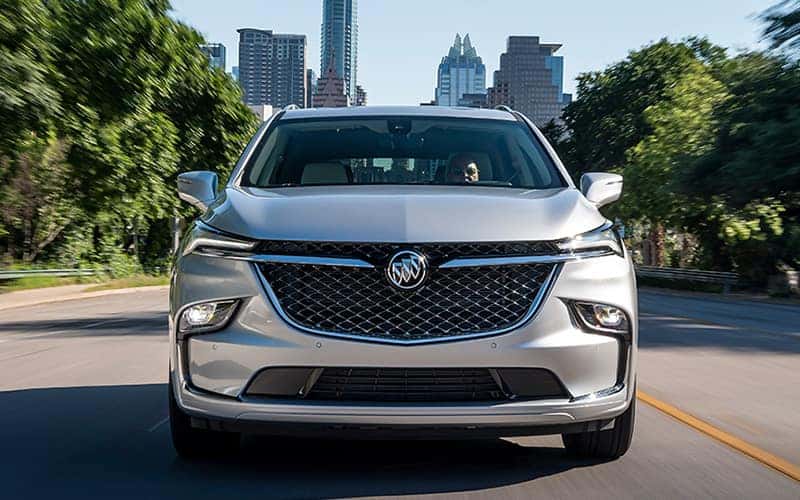 Standing Out Front to Back
Sitting wide, low, and square, the new Enclave rises above the potato-ey style standard for crossovers. Its redesigned back hatch gets similar sharp tones with a touch of class to differentiate from the minivan-esque three-row SUVs on the road today.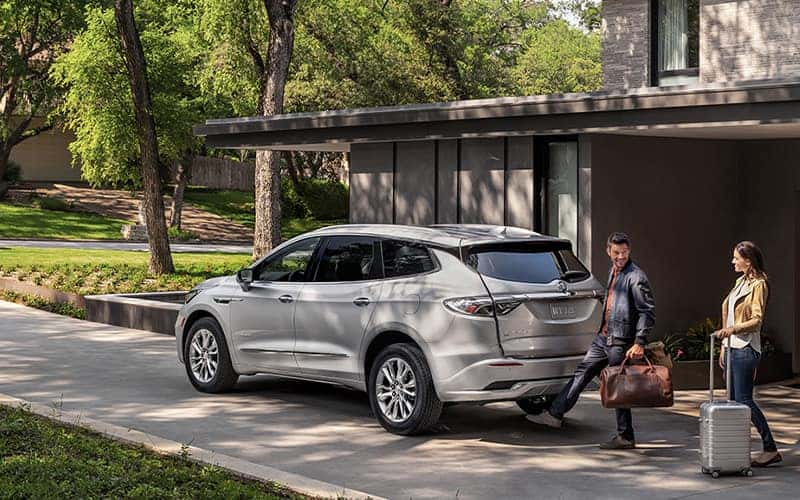 Like the day-time running lights, the Enclave's taillights blend in with its body for an uninterrupted view of its shape. A bold horizon line connects the running lights with the taillights, and from there, the lights flow into a chrome bar across the hatch.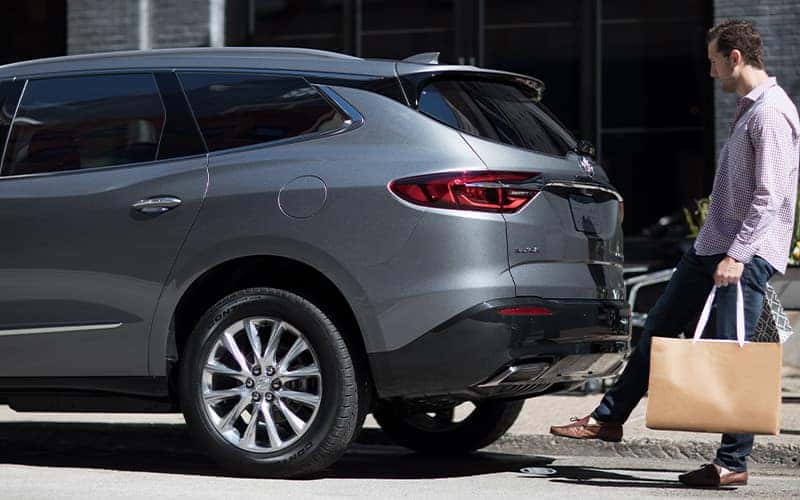 The 2022 Buick Enclave breaks free from drab style standards to set itself apart from the competition. Its Avenir trim takes things up a notch and sets itself even further apart from other three-row crossovers on the road. 
Keep an eye on our lots, our Facebook, and Instagram for the 2022 Enclave. Expect it to arrive this fall. Until then, you're welcome to contact us with any questions, check out the rest of our Buick lineup, or even pre-order the 2022 Buick Enclave on our new pre-order site! 
Sources:
https://www.motortrend.com/news/2022-buick-enclave-first-look-review/
https://www.caranddriver.com/news/a36610772/2022-buick-enclave-revealed/
https://www.motortrend.com/cars/buick/enclave/2022/
https://media.buick.com/media/us/en/buick/photos.detail.html/content/Pages/galleries/us/en/vehicles/buick/2022/2022-enclave-avenir-exterior.html